Regular price
Sale price
$53.88 USD
Unit price
per
Sale
Sold out
Open the box, share the love, and watch your pup prance into a world of Wondrous Wreath wonderment. Here's to playful moments, happy tails, and treats that are as colorful as your pup's personality!
-------———-
Pretty Please tag us on Instagram @doggiebagbiscuits. We'd love to see your sweet-face enjoying themselves!
-------------
"Wondrous Wreath" Canine Cookie Gift Set:
(6) Wreath Canine Cookie @ 2-1/2''
(8) Lil Wreath Canine Cookie @ 1-1/2''
(2) BARK bonus Cookie @ 2-3/4''
(1) Dog Gift Sticker
(1) Doggie Box (we'll pick the right one for the job)
*Two tone options available for your choosing*
* Grain,Wheat and Gluten-Free & Vegan. No Added Sugars and Natural*
* Dog Icing is Sugar-Free & All Natural and it will not melt. Tapioca Plant Based*
* Variations in Design & Color may occur from Batch to Batch*
* Heat-Sealed for Maximum Freshness & Flavor Preservation *
* Sprinkles,Fondant,Candy Eyes etc. is NOT Sugar-Free*
* Photo props/cute things are not included. Cookies Only.
~SHIPPING INFORMATION:
We ship via USPS Priority Mail, usually arriving in 1-4 business days. Please note, USPS does not guarantee these times. Exceptions apply to Hawaii and Alaska.
~HAWAII & ALASKA SHIP NOTE:
* An additional shipping fee of $20 is required to deliver to Hawaii or Alaska.
* Have you forgotten to purchase this listing? No problem…we will contact you to do so.
* If you do not purchase within 24HRS…the entire Order will be cancelled.
You can purchase the $20 Shipping Fee here in the Bakery. It has a listing.
-----------------
WANT TO CARRY OUR GOURMET GOODIES IN YOUR SHOP? Check out Our Paws & Pastries Partnership page. This could be the beginning of a beautiful Fur-iendship!
-----------------
* PLEASE REVIEW OUR INGREDIENTS CAREFULLY.....
We understand that every dog is unique, with individual dietary needs and sensitivities. Therefore, we encourage you to carefully review the list of ingredients we use in our cookies to ensure they align with your dog's specific requirements. You, as responsible pet owners, are the best judges of what's suitable for your beloved companions.
Please be aware that while we take every precaution to create safe and healthy treats, we cannot be held responsible for any negative issues that may arise if your dog consumes an ingredient that does not agree with them. We recommend consulting with your veterinarian if you have any concerns about your dog's diet or any potential allergies.
~ Thank you for your support!
DOGGIE BAG BISCUITS ~Est. 2014 ~
"WHERE EVERY BITE IS A WHOLESOME DELIGHT" 
Share
View full details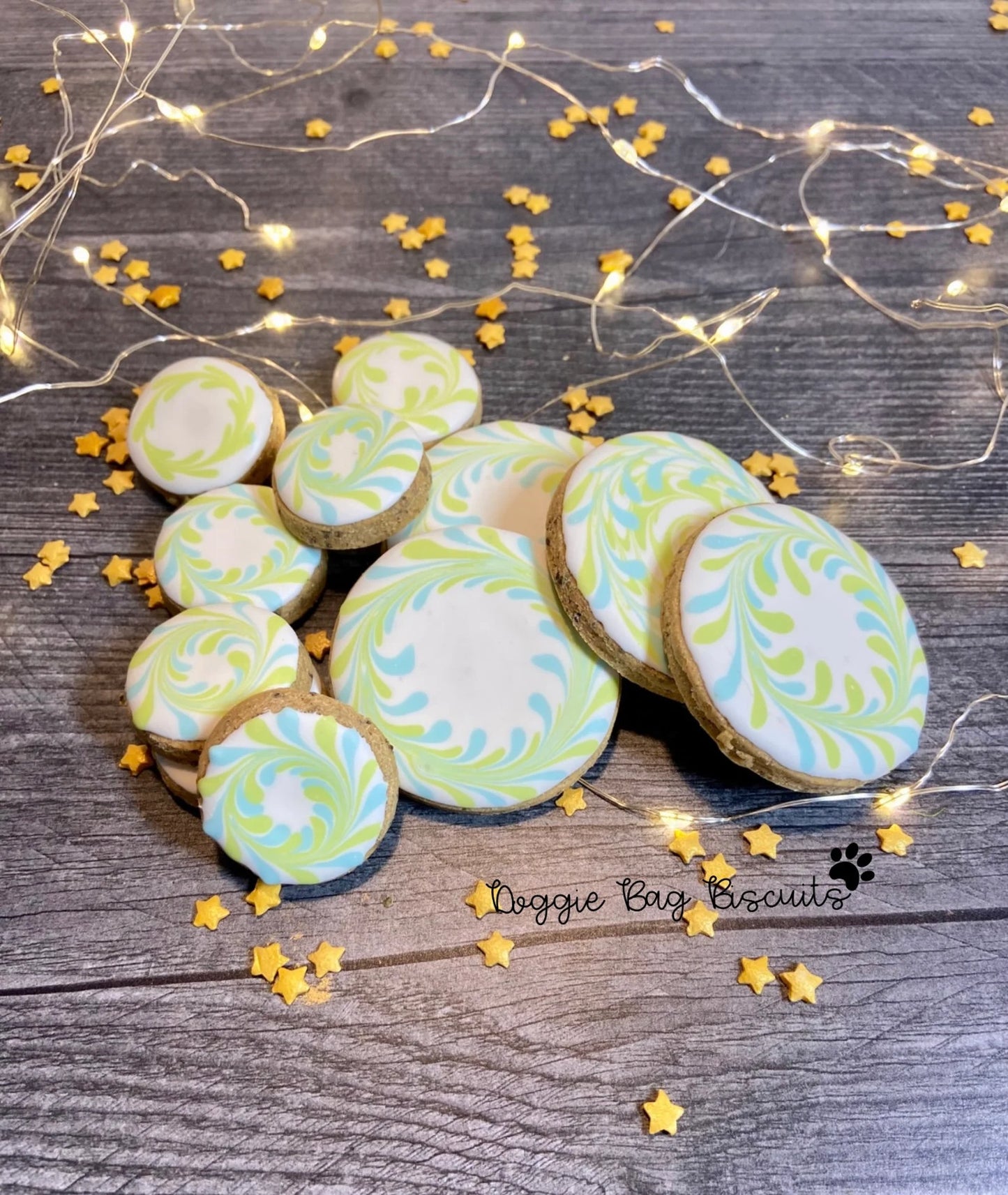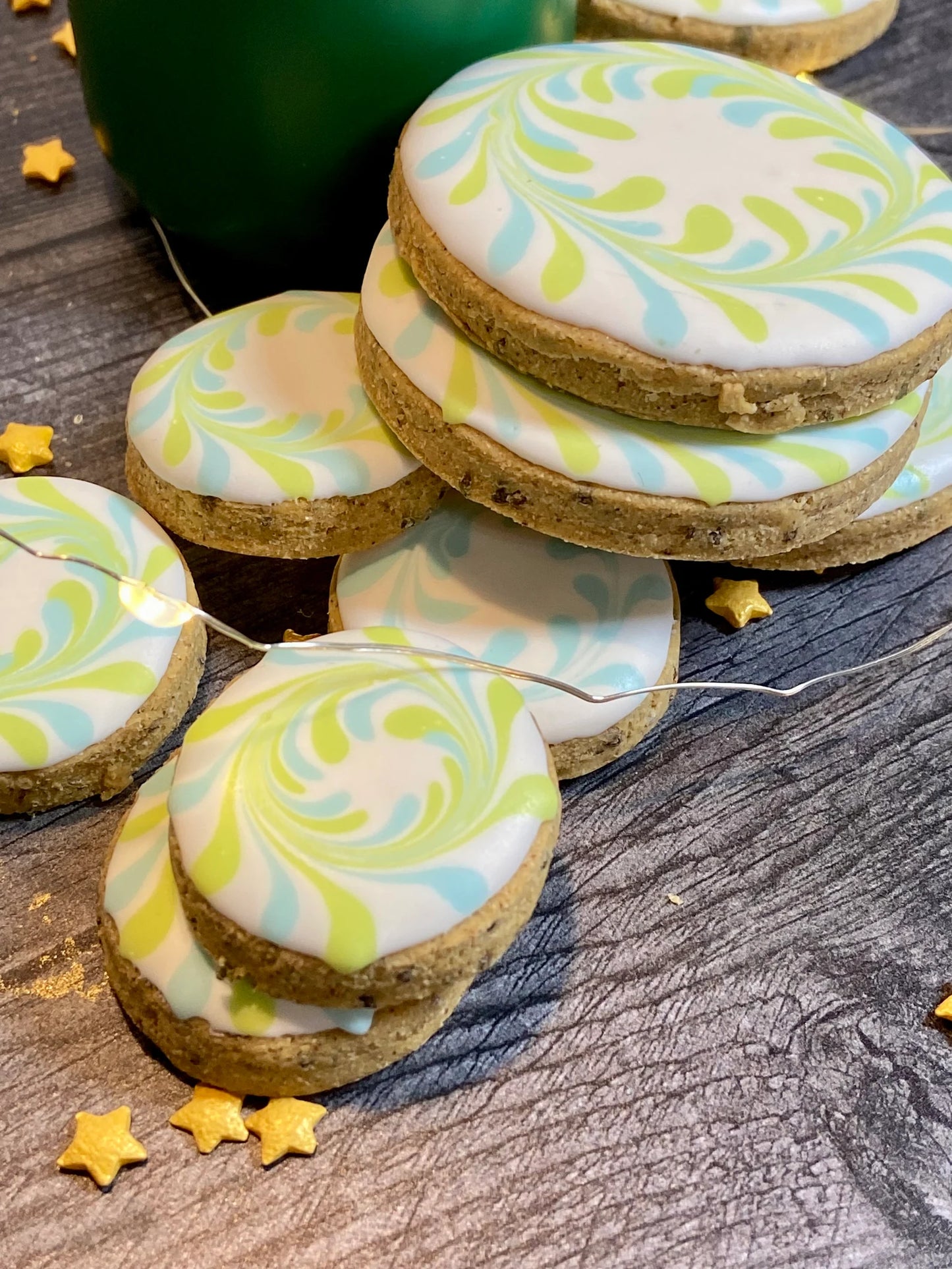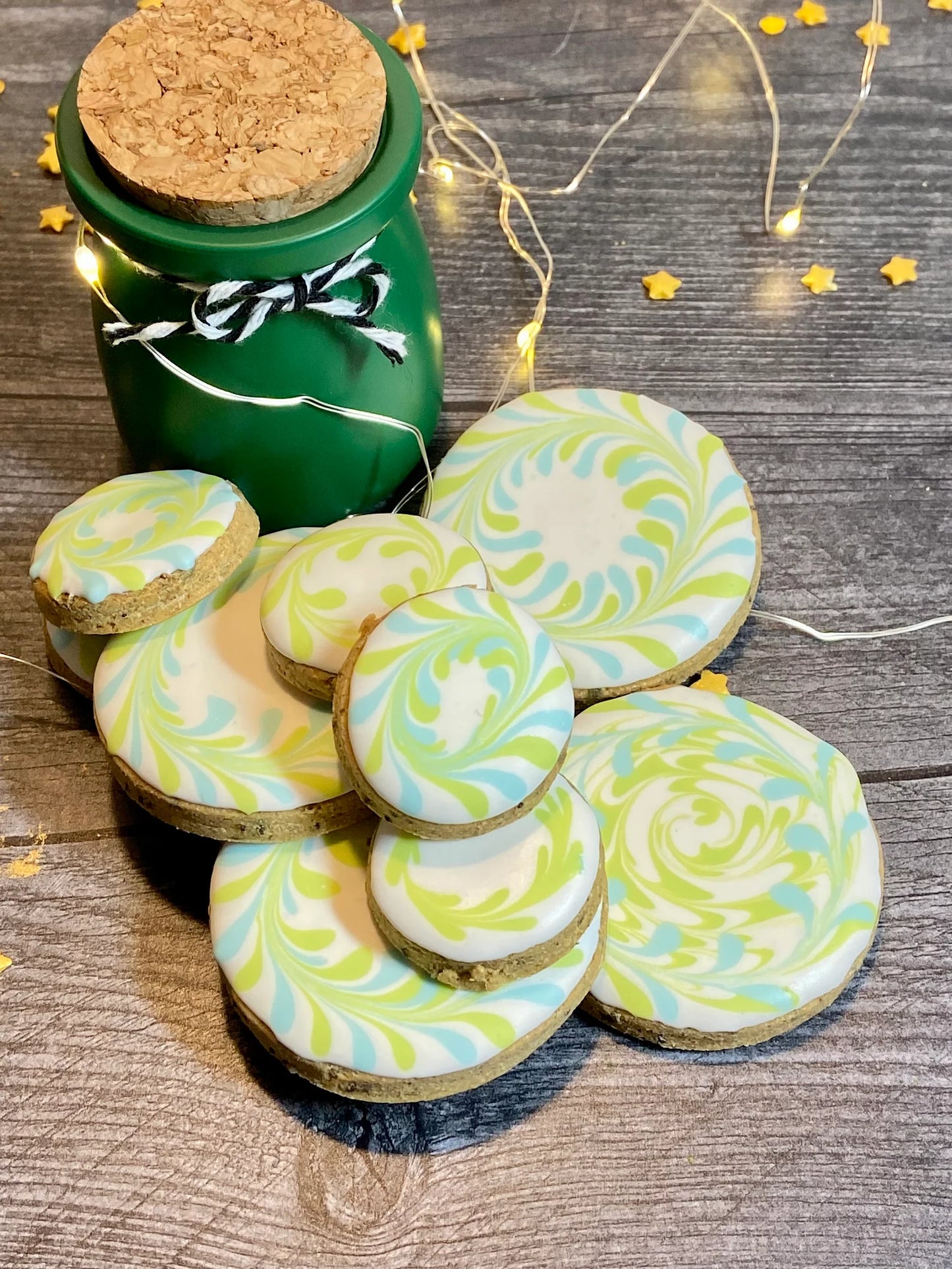 Dogs + DBB Cookies = ❤️
Snap a pic of your furry friend enjoying our Artisan Dog Cookies and share the joy with us on Instagram! Don't forget to tag @DoggieBagBiscuits and use #CookieCrumbClub for a chance to be featured on our page! Just like this cutie! Let's spread the treat-loving vibes together.